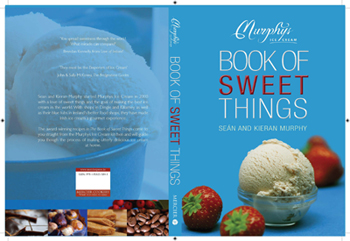 We're getting close to publication now, and we've set the following launch dates for our up-coming cookbook:
We'll try to make it a special event, and I promise there will be ice cream involved!
I think we'll do both evenings as benefits for a good cause – we're thinking Chernobyl Children's Project.
I'm delighted that our Dingle launch will be part of the Feile na Bealtaine festivities, and anyone thinking of coming to Dingle would do well to arrive for that festival. Feile na Bealtaine is quite local in feel, international in aspiration, always interesting, and quite often inspiring.
In any case, we'd delighted if you could join us in either place!
* To be confirmed…
Technorati tags: cookbook, Book of Sweet Things, launch, Feile, Bealtaine