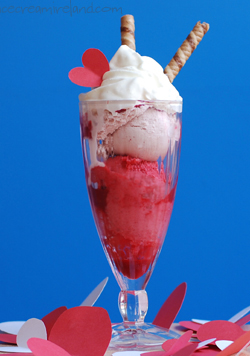 Happy Valentine's Day! Here's a raspberry sorbet and strawberry ice cream sundae we're making for Valentine's day…
We also made champagne sorbet, and even some pink champagne sorbet for our shops to make the day special for our customers.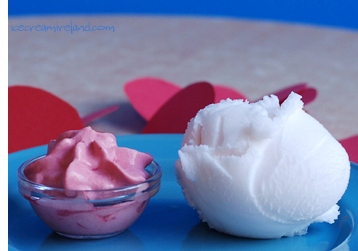 By the way, a handy little trick if you're making a romantic dessert this evening is as follows:
Whip some cream and once it is firm mix in some crushed or pureed raspberries or strawberries until they are completely incorporated.
It gives you a dramatically pink cream for decoration. And even better, it tastes good too!
Technorati tags: Valentine, sorbet, champagne, pink, cream, ice cream