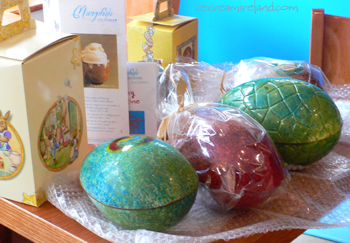 I do love this business! Easter is still a ways away – we are not even into Lent, but this morning, when I went into our Killarney shop for a staff meeting, there was a full array of chocolate Easter products on display.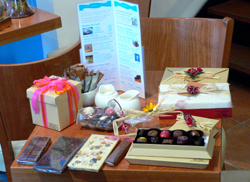 These were Lorge chocolates, and Benoit Lorge himself was on hand to explain his line to us and to supervise tasting. Not a bad way to start the day!
His Easter eggs are huge, and he has them available filled with chocolate pralines and unfilled. The prices seem quite reasonable given the size and decoration (€10-30), and I'm sure they will be a success.
Lent might seem even longer this year!