Thanks to Everyone who Voted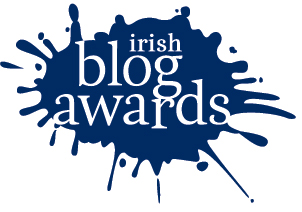 Ice Cream Ireland has made the short list for the Irish blog awards in two categories: Best Specialist Blog (along with Ask Direct, Beaut.ie, One Breast Less, and The Waiting Game) and Best Business Blog (along with Allagi Blog, Argolon, Ask Direct, BH Consulting Blog, and Biz Growth News). I am most delighted to be in such esteemed company, and there were also many great blogs that sadly didn't make the short list. Best of luck to everybody…
And thanks, thanks, thanks to all of you who voted! Your vote did count!
Technorati Tags: Irish Blog Awards, Awards, Irish, 2007
This entry was posted on Monday, February 19th, 2007 at 10:33 am and is filed under Awards, Press, Publicity. You can follow any responses to this entry through the RSS 2.0 feed. You can leave a response, or trackback from your own site.