Lola Likes Sorbet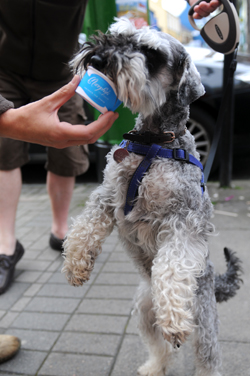 This is Lola, who I met in Dingle today. She likes sorbet. Raspberry sorbet, in fact. I've never met a dog before who likes sorbet, even though our own Ivan is fond enough of ice cream. He'd never stand on two legs for it, though, and he'd never touch sorbet.
There's just no accounting for taste!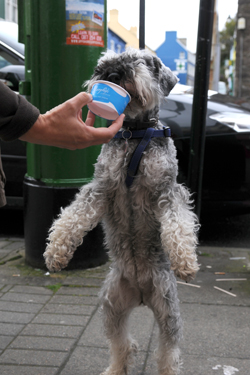 This entry was posted on Friday, July 30th, 2010 at 8:09 pm and is filed under Caught with Ice Cream. You can follow any responses to this entry through the RSS 2.0 feed. You can leave a response, or trackback from your own site.