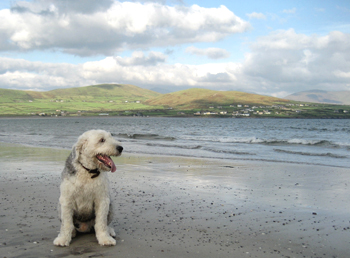 There certainly are times that I feel blessed living in Dingle, and this weekend has been one of them.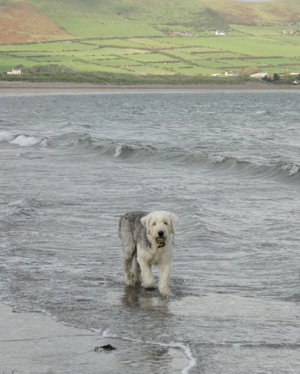 The past few days have been sunny and warm – unusually so for October.
Since things are quieter in the shops this time of year, I took the opportunity to take some time for myself and go for several walks – one of them the length of Ventry strand.
Ivan, our old English sheepdog came along, although he was lagging by the end. He is not a puppy anymore!
He is so connected to the ice cream shop. In our first years, he would lie most days draped across the front door as my brother and myself worked away inside. Customers had to stumble over him to gain access. I'm sure anyone who was in to us in the early days would remember him!
Technorati tags: Dingle, Irish, Ventry, beach, sheepdog, strand