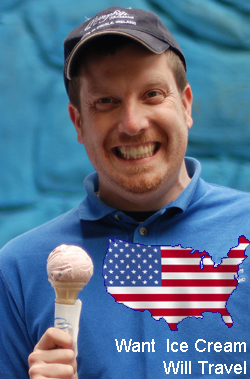 My brother Sean wants to head over the the US to visit ice cream shops, and he would love your suggestions as to which ice cream shops he should visit.
(Could he manage 100 shops in 7 days?)
He will definitely be going to New York, so suggestions in the New York area especially welcome, but where else should he go?
What are the unmissable US ice cream shops at the moment?
Please leave comments with your suggestions!