Artisan Producer of the Year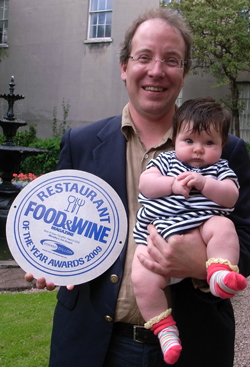 I'm delighted to announce that Murphys Ice Cream has won Artisan Producer of the Year from Food and Wine Magazine. Thank you to our whole team!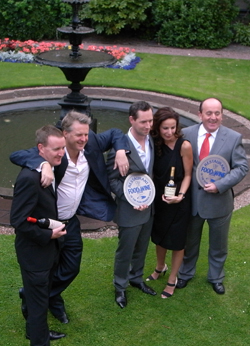 Blazing Salads Bakery and Gubbeen Smoke House were highly commended and commended, and I congratulate both of them and encourage you to seek them out.
For your information, Chapter One won Restaurant of the Year, and Sunal Ghai won Chef of the Year.
The Tannery won best of Munster, and the Park Hotel was entered into the Food and Wine Hall of Fame.
The full list is in this month's Food and Wine Magazine.
Inside, you'll also find a great list of artisan producers and farmer's markets.
Technorati tags: food and wine, magazine, 09, awards
This entry was posted on Sunday, August 23rd, 2009 at 7:56 pm and is filed under Awards, Press, Publicity. You can follow any responses to this entry through the RSS 2.0 feed. You can leave a response, or trackback from your own site.