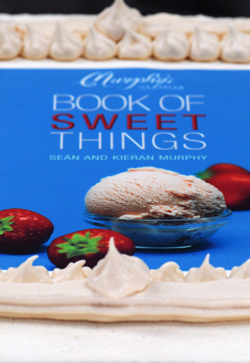 This might interest some of the bakers out there – for our book launch, we had edible icing sheets printed with the book cover for a honey lavender and single-estate chocolate ice cream cake. There are obviously many applications for this – from photos of kids for a birthday to a wedding couple for a wedding cake.
There are quite a few companies on both sides of the Atlantic who print edible icing for cakes. If you're really gung-ho you can even buy your own printer with edible ink. For us, it was just a once-off for fun.
We ordered our's from anycake.com in the UK, and they were very responsive and helpful.