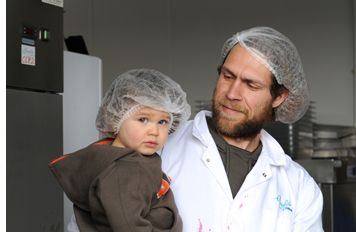 Since Christophe's son is sadly a bit too young to help out, we're looking for a production assistant for the summer, with the possibility of the position becoming permanent. So, if you want a summer in Dingle making ice cream, you can send a CV to:
JP Houlihan, Murphys Ice Cream, Strand Street, Dingle, Co. Kerry
You could also email it via this site, and I will pass it on.
Baking or other food background helpful, and love of ice cream a must! Legal only.
Technorati tags: job, production, Dingle, ice cream