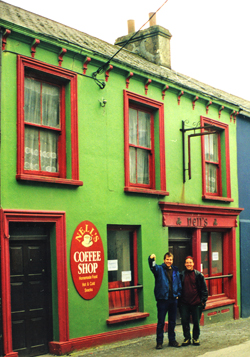 As I'm writing the introduction for the upcoming ice cream book, I've dug out some of the old photos from the Murphys Ice Cream archives.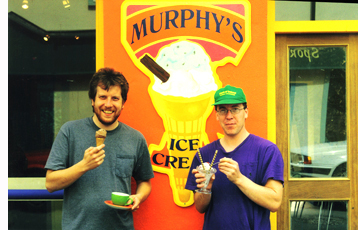 It's quite something to see how much things have changed since 2000, when we opened! The top photo shows my brother and I on Strand Street in Dingle with the keys for our new shop (originally Nell's Cafe).
The photo on the right shows our first sign, and ourselves enjoying our first ice creams.
I'm so glad we got rid of the orange colour!