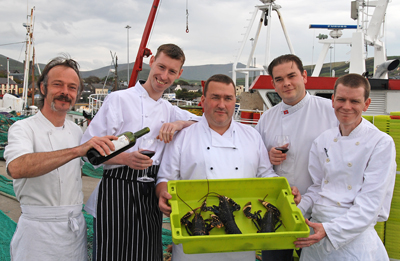 Things are getting pretty crazy here in Dingle with the food and wine festival right around the corner (Oct. 12th-14th).
Things are really starting to take shape. It looks like Clodagh McKenna will be here as part of a TV series on farmer's markets, and she will be giving a cooking demonstration in St. James' Church on the Saturday at 12:00.
The taste trails are also getting finalised. So far we have: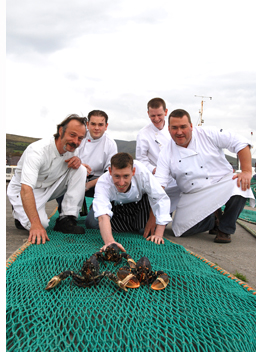 Simple Pleasures – tutored tasting of French wines
Jerry Kennedy Butchers – Sampling of their excellent produce
Curran's Pub – Seafood counter
Murphys Ice Cream – Ice cream tasting: 16 Shades of Chocolate
Global Village – Tutored tasting of Australian boutique wines with Martin Forker (10 euro cover. Book on 087 9177700)
Dingle Crystal – Chardonnay tasting – differences in various styles
Greelane Gallery – Oysters and fine wines Foxy Johns – Scallops and cider
Hannie Agnes – Pint and a pie (Piog Pies)
An Grianan – Tastes of organic snacks
Fevre 1971 Citroen Van will be around town sampling delicious wines
Benner's Hotel – A masterclass in the wines of Burgundy (10 euro cover. Book on 087 9177700)
The Pier – Charity fish auction
Lisbeth Mulcahy – Hearty organic soups by Tig Bhric
Novecento Gourmet – Festival slice of special pizza
In addition, the restaurants will have special festival menus. It should be a bit of fun, so anyone thinking about coming to Dingle, do! Restaurant bookings will be through the individual restaurants, and lodgings can be arranged through the tourist office. There are links on the festival website...
Technorati tags: Dingle, food, festival, wine, feile, gourmet