A Jaunt to Slea Head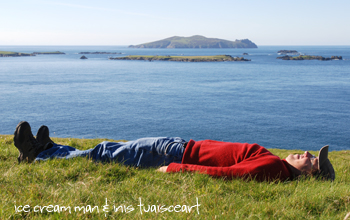 I had a bit of free time yesterday, and since the weather was stunning, I decided to take a jaunt out Slea Head.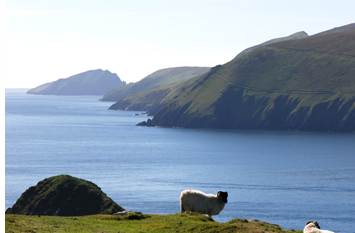 I don't get back West as much as I would like, but when I'm there, looking out at the Blasket Islands, walking in the green grass, and basking in the calm, I think I surely must be blessed to have all of this at my doorstep.
By the way, in case you don't get the top photo, Inis Tuaisceart is also called the Sleeping Giant…
Technorati tags: Slea Head, drive, Dingle, Kerry
This entry was posted on Friday, September 28th, 2007 at 4:25 pm and is filed under Dingle. You can follow any responses to this entry through the RSS 2.0 feed. You can leave a response, or trackback from your own site.