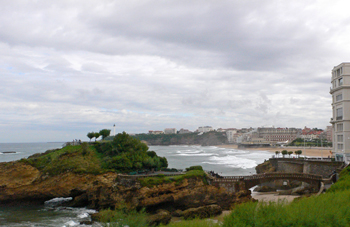 The ice cream man has taken advantage of cheap Ryanair flights and fled the country for a bit of work on the book and some culinary re-charging. Sun was also part of the idea, but sadly it's raining here in Biarritz.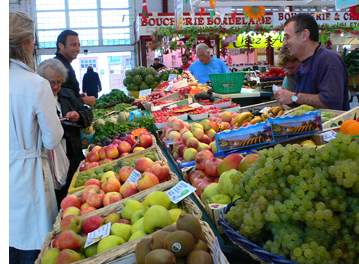 Still, I don't mind a bit. There is a mountain of writing to be done on the book, although I couldn't resist a swim this morning (you're going to get wet anyway, so what's a bit of rain?)
Then I found a wonderful indoor market just around the corner from the hotel. I sure do love France! Now I have a bag full of fruit that actually smells like fruit and some local cheeses. I have a baguette from the boulanger and, after a feed, it will be all work this afternoon.
Or… will it? It looks like the sun is coming out!