All Ireland 2007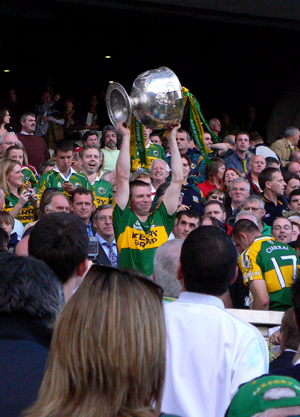 A group of us went up to the All Ireland. It was a great weekend – dinner in Chapter One followed by a pint or two. Then breakfast of a smoothie from Fallon & Byrne and a rake of sandwiches bought from same for the game.
It wasn't much of a match, but as long as Kerry keep winning, we won't be complaining (and my apologies to any Cork fans out there!
Technorati tags: Dublin, football, Kerry, GAA
This entry was posted on Monday, September 17th, 2007 at 6:52 pm and is filed under Ireland. You can follow any responses to this entry through the RSS 2.0 feed. You can leave a response, or trackback from your own site.