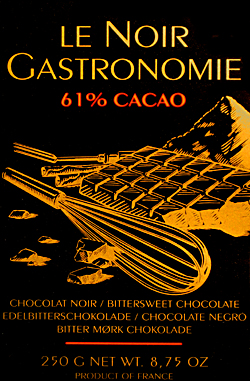 We have decided to bring some good quality cooking chocolate into our shops because it is so hard to find in Kerry. We've started with two types of Valrhona baking chocolate.
A big part of our philosophy in terms of making ice cream or anything else is that good ingredients will make a good product.
I know that is a bit of a cliche, but it is true. All the cooking technique in the world wont cover inferior ingredients.
Especially for home cooking and baking, it won't cost you that much more to source high quality ingredients, and the difference in the final product will be immense.
So if you're setting out to bake some brownies or make chocolates, chocolate sauce, hot chocolate, or anything else of a chocolate persuasion, please use good chocolate as a starting point!
Technorati tags: chocolate, valrhona, baking, ice cream, cooking