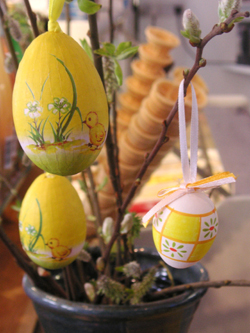 It's all happy days and celebrations here in the world of ice cream with the end of Lent, which ended at 12 noon today. (I must say that I always thought it ended tomorrow, but my Aunt Carol, not being one for undue suffering, set me straight.)
In any case, Chocolate is back, coffee is back, indulgence is back.
The shops are packed, and the smiles are large.
Happy Easter!