The End of Lent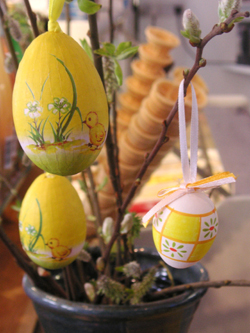 It's all happy days and celebrations here in the world of ice cream with the end of Lent, which ended at 12 noon today. (I must say that I always thought it ended tomorrow, but my Aunt Carol, not being one for undue suffering, set me straight.)
In any case, Chocolate is back, coffee is back, indulgence is back.
The shops are packed, and the smiles are large.
Happy Easter!
Technorati tags: ice cream, Lent, chocolate, Easter
This entry was posted on Saturday, April 15th, 2006 at 1:23 pm and is filed under Musings. You can follow any responses to this entry through the RSS 2.0 feed. You can leave a response, or trackback from your own site.