Archive for the 'Holidays' Category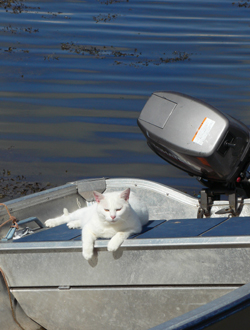 Although my parents cat, Folly, has time to laze around on the boat, we've been completely manic here in the world of ice cream. The August Bank Holiday is this weekend, and the shops are packed with people. Please forgive my lack of blogging, but I'm in the thick of things trying to keep it all going!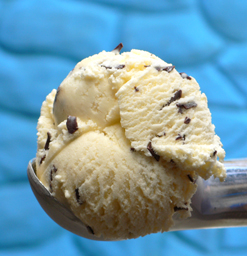 I looked over my last posts, and I couldn't help noticing that there was very little ice cream in them, so I've decided that at least I should post a few photos of the tasty stuff. It's in great demand at the moment with the sun blazing down and the tourists streaming into Kerry, and if you're heading this way, maybe it will get your taste buds going…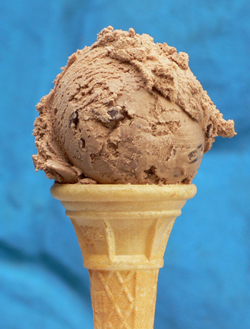 I'll add a recipe over the weekend if at all possible. With the bank holiday weekend, the shops will be very busy, especially in this fine weather, and it could be that I'll be too busy scooping and running around keeping the whole thing ticking over.
I've talked earlier about the Leica digital camera that I bought, and it was the best 700 euro investment I've made in a while.
It's amazing to be able to produce reasonable images for a variety of purposes, from menus to posters, etc.
With a bit of photo paper and a laminator, it's easy enough to do a variety of basic marketing applications, and it's great not to have to go through the expense of bringing in a photographer for every shot.
A few photos from the parade in Dingle, which is a pleasant and very local affair. There was a great turnout in spite of the cold day, and of course the Dingle/An Daingean controversy played its part…
I'm too busy in the shop serving coffee and ice cream to write more!

Technorati tags: coffee, Dingle, St. Patrick, parade, saint
You are currently browsing the archives for the Holidays category.
Recent Comments

Grannymar: Sounds wonderful, Kieran, but I feel left out. Maybe by the...
Grannymar: Wrong colour for today, Kieran! Now I have an excuse to go down to...
Courtney: This sounds extremely appetizing if you are a fan of fresh mint,...
Courtney: This sorbet looks really light and perfect for a summer occasion....
Courtney: This ice-cream sounds perfect for the spring and summer seasons....
Courtney: This butterscotch recipe looks very interesting. The first thing...
Courtney: This recipe looked really good which is what initially grabbed my...

Recent Posts

Categories

Archives