Bank Holiday Madness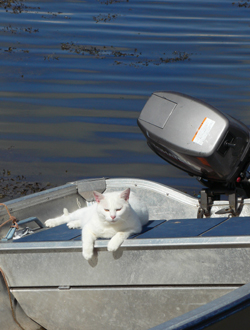 Although my parents cat, Folly, has time to laze around on the boat, we've been completely manic here in the world of ice cream. The August Bank Holiday is this weekend, and the shops are packed with people. Please forgive my lack of blogging, but I'm in the thick of things trying to keep it all going!
This entry was posted on Friday, August 4th, 2006 at 12:20 pm and is filed under Holidays, Musings. You can follow any responses to this entry through the RSS 2.0 feed. You can leave a response, or trackback from your own site.