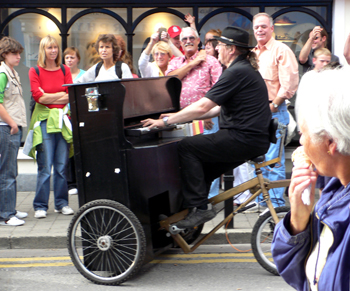 We have just about survived the carnival atmosphere that is Dingle over the bank holiday weekend, serving thousands of customers. It's still going to be very busy for the next few weeks, and then it will all be over.
It's impossible to prepare for the height of the summer, and anyone in the ice cream business will, I'm sure, be able to relate to the mayham. Even so, running ice cream shops in August becomes a kind of endurance test that might only be compared the pre-Christmas rush in other retail businesses.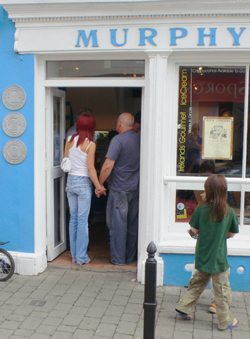 Most of the time it's smooth, even with the craziness, but inevitably things go wrong. The compressor on the scooping cabinet in Killarney broke, a staff member went home sick, another sprained their ankle.
That's when you are truly tested, and yet, somehow it all seems to work out in the end. The days are long and intense, but there is also a great rush from the sheer volume of it.
When you have a queue out the door much of the time and had two record-breaking days over the weekend, it's hard to be anything but happy, no matter how tired you are.
You close up late up night, think about all the hard work you've done preparing for this, think about the care that has gone into the product and the hard work of the team around you, and then you take a deep breath and open the doors again in the morning…
And there, waiting, is the another queue of customers, expectant, waiting for you to bring on the ice cream and make them happy…