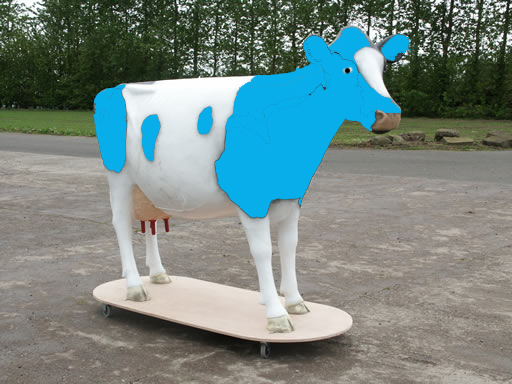 I know that Dublin Zoo now have one of these full-sized replica cows, but we had our eye on this baby long before we ever heard there was one in Ireland! Our idea was that we'd stick it in Temple Bar Square outside our new shop there, and it looks like it will be making its way to us shortly. I know that we should probably make it a Kerry Cow, as in the little black indigenous cows that we use for milk, but we have half a mind to paint it blue (see photo) just for the craic.
I'm not sure if it's any good with the skateboard, but I guess we'll find out!
Should we have a naming competition?