Property By the Beach – Really Cheap!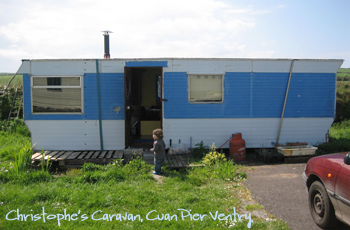 I wrote about Christophe leaving a little while ago, and he's been busy selling many of his possesions in preparation for heading off to the South Pacific.
One item he hasn't sold yet is his caravan, which is in Cuan Pier, Ventry. I thought it just might be of interest for some of my readers, so if you want to get in touch with Christophe about buying it, here's his email. He's asking €2,000 for the mobile home and the caravan site rental is €1,100 a year.
This entry was posted on Tuesday, March 30th, 2010 at 4:38 pm and is filed under Dingle. You can follow any responses to this entry through the RSS 2.0 feed. You can leave a response, or trackback from your own site.