Bridgestone Food Guide 2010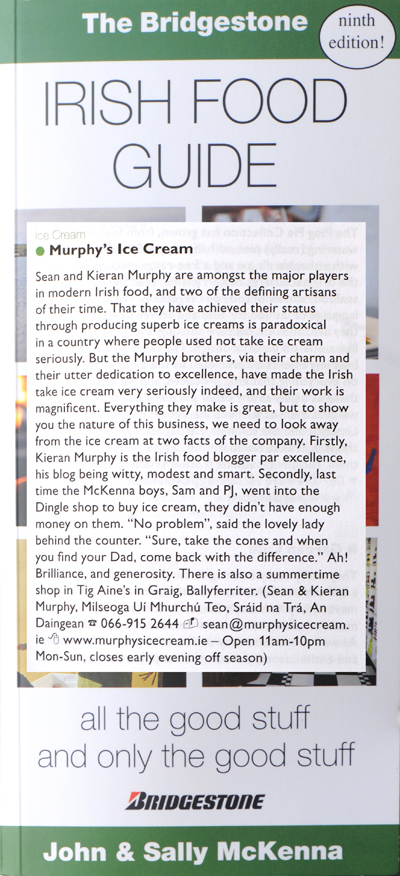 We have received a box of the new Bridgestone Food Guide for our shops, and John & Sally McKenna's book is a must for anyone who loves Irish food. I'm not just saying this because we're still blushing here at the write up of our shops (photo above). This is the most comprehensive list of the best of Irish foods (by a long way), with where to go and what to find in all parts of the country. The work that went into this was clearly immense, and it's written with love, care and dedication.
I suggest you order it immediately. Better still, hie yourself down to your local bookshop and pick up a copy. From the sound of it, Irish bookshops need all the help they can get.
Technorati tags: Irish, Bridgestone, food, guide, Ireland, McKenna
This entry was posted on Sunday, February 28th, 2010 at 1:23 pm and is filed under Tips & Tricks. You can follow any responses to this entry through the RSS 2.0 feed. You can leave a response, or trackback from your own site.