Our New Resident Busker?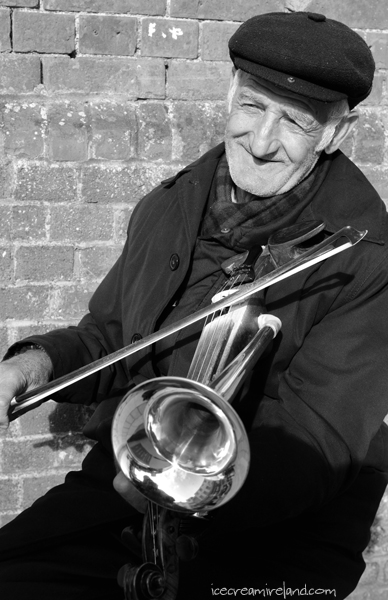 I was in Killarney this morning, and I took this photo of a new busker who has appeared in the alley just beside our shop. I was most impressed, since I play a bit of fiddle myself, but I've never seen a violin-trumpet! I think he said he made the instrument himself, but his English isn't great, and I might have misunderstood.
Still, it's a fun addition to the street and much more enjoyable in my eyes than the usual dancing leprechauns!
Technorati tags: busker, music, Killarney, Kerry
This entry was posted on Saturday, February 20th, 2010 at 4:41 pm and is filed under Killarney. You can follow any responses to this entry through the RSS 2.0 feed. You can leave a response, or trackback from your own site.