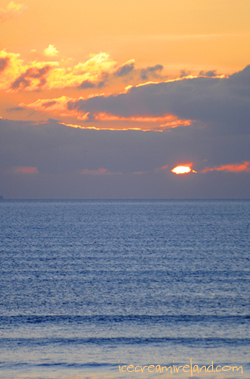 We've been having the most beautiful weather here in Co. Kerry, and yesterday, driving home from our Killarney shop, I was treated to the most amazing sunset (photo above) as I drove past Inch Strand. It's almost as if the elements are doing their part in in trying to people's spirits after all the bad news of November floods, the budget and the Murphy report. Today is another stunning day, and long may it continue. We could use it!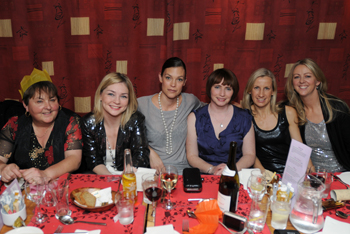 Last night, we had a little Christmas party with our Murphys Ice Cream team, although we were missing our ice cream maker Christophe, who was sick, and the two from Killarney, one of whom is off preparing to get married.
It's been a year in which everyone (some of them in the photo) really worked hard to improve the business in many ways, and my brother and I are deeply grateful for their efforts. For Murphys Ice Cream to exist and thrive takes the care and support of our customers and our team, and we thank them both!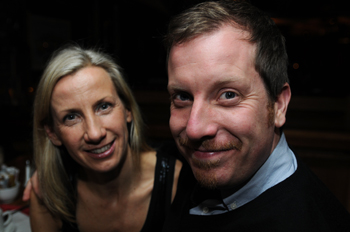 Finally, last night was also the 6th wedding anniversary of my brother Sean and his wife Wiebke, and I congratulate the two of them and wish them many happy years ahead.
Here's hoping this sunny weather is a portent of positive change in 2010, of beautiful days filled with joy (and ice cream) and of quality time spent with people about whom we care deeply.