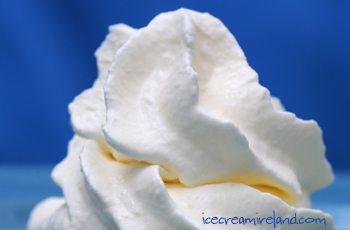 One of our special flavours, for the food festival just passed, was dark chocolate ice cream topped with Kilbeggan whiskey cream. It's a magic combination, with the smoky properties of Kilbeggan well-suited to dark chocolate. There's a recipe below, and with Christmas coming up, I'm sure you can find many applications for it. It is also, by the way, great in coffee.
Murphys Ice Whiskey Cream
Ingredients:
227 ml cream
1.5 tablespoons Kilbeggan or other full-flavoured Irish whiskey
1.5 tablespoons sugar
What to do:
1. Combine the cream and sugar in a mixing bowl.
2. Whip until soft peaks form.
3. Add the whiskey and whip fully.
Note: Different people will have different ideas of how sweet they like it, so you should adjust the sugar according to your own preferences.