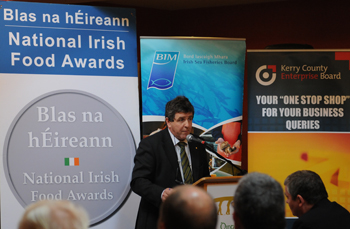 The winners have been announced for the 2009 Blas na hÉireann Irish Food Awards after an awards ceremony in Dingle (that's Peter Ward of Country Choice above, who was the MC).
Congratulations to the winners. Even though I've been less involved this year because of the baby, it's amazing to be a part of it and see the variety of foods around Ireland.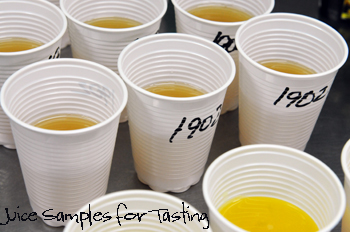 The Supreme Champion this year is an Irish ice cream company, Silver Pail Dairy. Well done! (By the way, they are also Murphys, and according to my father are cousins – linking back to my great grandfather in Kiskeam, Co. Cork).
Congratulations again to ALL the medal winners. The full list is here.
Hopefully next year we will have an on-line component to the awards. I think it would be very strong if consumers could nominate their favourite products!