Image Magazine Gives Our Vanilla 5 Stars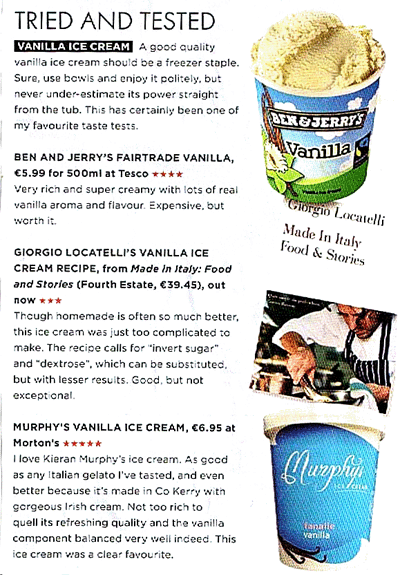 I was delighted to see the above in this month's Image Magazine (although my brother and our excellent production team may have some quibbles as to whether it's my ice cream!)
Anyway, if you want to make our vanilla ice cream, the recipe is here, and I promise there is no glucose or invert sugar!!!
Technorati tags: vanilla, ice cream, recipe, Image Magazine
This entry was posted on Wednesday, July 22nd, 2009 at 4:20 pm and is filed under Awards, Press, Publicity. You can follow any responses to this entry through the RSS 2.0 feed. You can leave a response, or trackback from your own site.