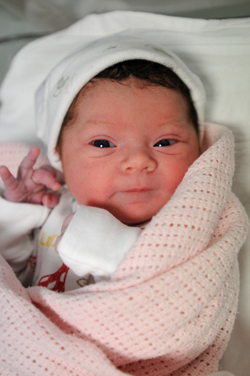 I'm delighted to announce that my partner, Manuela, gave birth to a baby girl in Tralee General Hospital.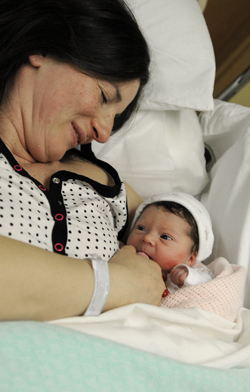 The time of birth was Saturday, May 9th at 8:52pm.
We're going to name her Róisín Elena – the Elena for Sant'Elena, the island in Venice where my partner was born.
The new baby weighed 3.3kg, and was quite tall. She barely fit into her newborn clothes.
It was a long labour, but all was well in the end. We're both delighted!
I can go to bed happy.
I just wanted to say thanks to all the people who have wished us well over the pregnancy including our families, our friends, our customers, the people following over on Twitter and the readers of this blog!
There's new little ice cream eater in this world!
And if her mother and father are anything to go by, she'll have some appetite!