Our Future Board of Directors?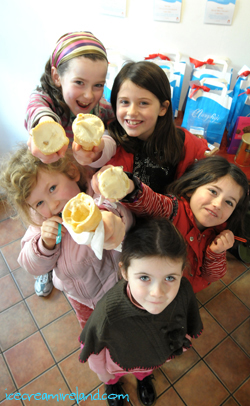 These five (some of our best customers) have a serious interest in ice cream!
They were celebrating completion of the Dingle Chamber of Commerce treasure hunt…
Technorati tags: ice cream, Dingle
This entry was posted on Tuesday, December 16th, 2008 at 2:33 pm and is filed under Caught with Ice Cream. You can follow any responses to this entry through the RSS 2.0 feed. You can leave a response, or trackback from your own site.