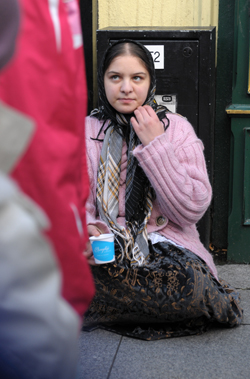 It's always upsetting to me when I see children begging, and my friends in NY used to mock me for being a soft touch, since I always gave money. In Killarney, I came across this girl on the street, but as I was reaching into my pocket, I noticed something remarkable.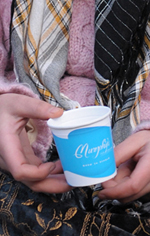 What a begging bowl! I couldn't believe it, and as I reached for my camera, my head filled with existential branding questions.
Why would she choose our tub, or was it just handy?
Did she feel that people might think she was just a few pennies short of a scoop?
I stood there and tried to figure out whether I should offer her a different cup or whether I should drop in some money.
In the end, I did neither and just let her be.