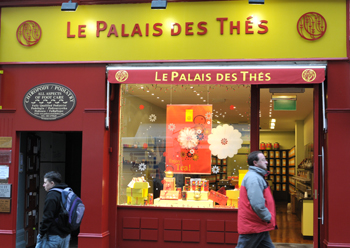 A couple follow on tips from my trip to Dublin. The first was that I was delighted to see that the Palais des Thes has opened on Wicklow Street. I'm sure any tea lovers who have been to Paris will know this outfit, and if you want to serve something a little different and a little more special this Christmas, check out their wide range of blends and single leaf varieties.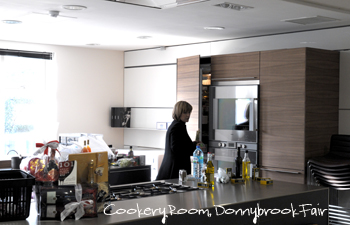 Secondly, we paid a visit to the original Donnybrook Fair to see how our ice cream was doing, and we were given a tour of their beautiful new demonstration kitchen, The Cookery Room. It has a great kitchen, is wired for TV, and there is enough space for an audience of at least 50.
They will be offering cooking classes, so keep an eye out in the shop if you're in the area. In addition, it would be a perfect place to launch a cookbook in Dublin, so if you have one in the works, keep it in mind. If you are interested, contact Donnybrook Fair and ask for Natasha.
Technorati tags: Dublin, tea, food, classes, Donnybrook Fair