Moulding Ice Cream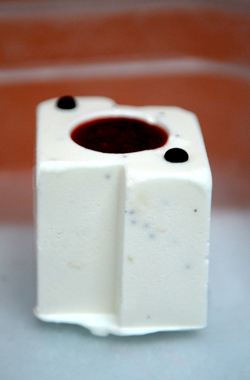 With Christmas coming up, I just wanted to remind everyone that it is perfectly possible to mould ice cream to make your ice cream dessert more decorative.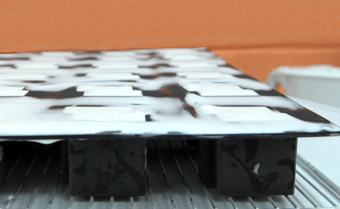 There are a variety of baking moulds that work well. You can use a springform cake tin if you want to make an ice cream cake (a cloth dipped in hot water will help the form to release once it's set).
There are also more and more rubber moulds available from kitchen or baking suppliers, suitable for baking and perfect for ice cream, since you can peel them off the ice cream quite easily once it's set. You can also use chocolate moulds, ideally those made with a pliable material.
All you need to do is remove your ice cream from your ice cream machine a little softer than normal and use a spatula to spread it in the mould. Transfer to the freezer until it is set, then remove the mould and decorate…
Technorati tags: decorate, ice cream, holiday, mould
This entry was posted on Monday, November 17th, 2008 at 5:15 pm and is filed under Tips & Tricks. You can follow any responses to this entry through the RSS 2.0 feed. You can leave a response, or trackback from your own site.