Up the Walls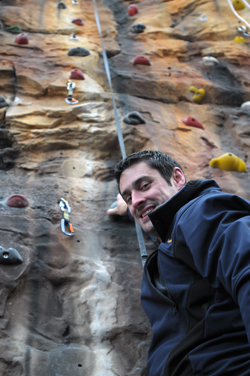 If you're coming down to Kerry this October holiday, here's a hot tip: Play at Height, Dingle's climbing wall, is getting rave reviews from locals and visitors alike.
It's attracting climbers from Kerry and beyond who want to do a bit of training, as well as adrenaline junkies and families looking for ways to entertain the little ones, especially when the weather is grim.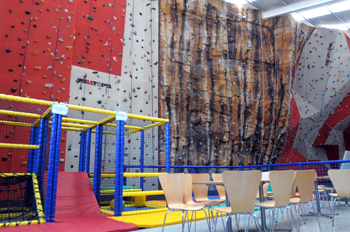 Helmets, harnesses, and instruction are all included in the price of entry, and there's even an outside playground as well as a play area for the really little ones.
In case you're wondering, that's Murphys Ice Cream alumnus Cian above, and he'll take good care of you.
Here are the details:
Play at Height, Baile na Buaile, Daingean Uí Chúis, Co Chiarraí.   Tel: 066 9152822
This entry was posted on Friday, October 24th, 2008 at 9:07 pm and is filed under Dingle. You can follow any responses to this entry through the RSS 2.0 feed. You can leave a response, or trackback from your own site.