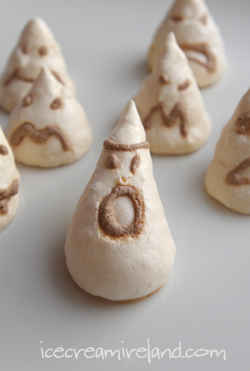 Christophe, our ice cream maker, was playing around with meringues the other day, and he came up with these little ghosts for Halloween. I think they are very cute. They could be used for decoration, if you don't eat them straight away.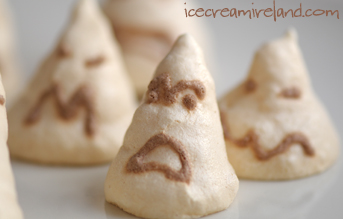 I've been giving them out now and then over the weekend to select customers in our shops, and they have gotten a great reception.
If you want to make them, use the meringue recipe here. Christophe used a piping bag with a large, plain tip to form the ghosts. You could also use two spoons. He then used some cocoa to darken the meringue for the decoration, piping it with the smallest tip.
Technorati tags: meringue, recipe, ice cream, dessert, baking