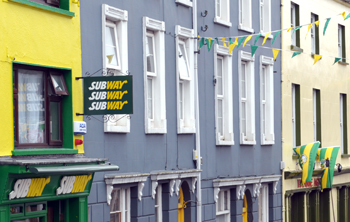 Dingle has always been a town of independent shops and small retailers. Boutiques and butchers were the norm, with a large helping of pubs, and there was no sign of international chains. This year, however, three companies have moved in – Boyle's Sports, Lidl, and now Subway.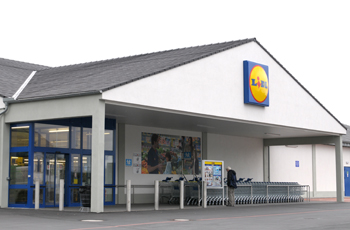 At the same time, most of the butchers have shut their doors, pubs are struggling, one boutique has closed already this year, and another is following. With the terrible weather of the past summer having a huge impact on tourism combined with the economic downturn and tight credit, it seems all too likely that more of the small shops and restaurants will follow. 
I suppose it's inevitable that Dingle will become just as homogenous as everywhere else in years to come. Some people are delighted to see the chains coming in (especially the discount ones) since they have been complaining about high prices, but it makes me sad. In the end there will be less character and ultimately less choice. 
Let's just hope there's still room for this independent ice cream maker!