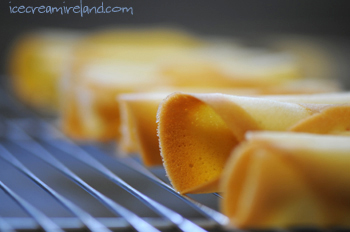 Brian, over at Chocolate Gourmand recently published a recipe and how-to for pirouettes. These cookies, perhaps named for the circular dressage move, are light, tubular cookies formed by rolling them around a wooden spoon.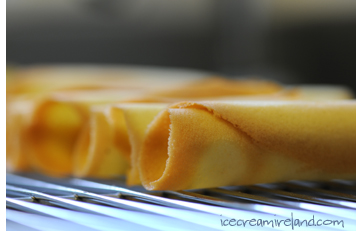 What interests me about them especially is that they use egg whites and so are a great way to use the whole egg when making ice cream (where you usually just use the yolks). 
They go really well with ice cream, and are similar to the wafers we use for sundaes. I'm not going to post a recipe as Brian has done so here (complete with helpful how-to photos).
I didn't have any trouble making them, and they are great fun to do. Perhaps when I make them again I'll try dipping one half of them in chocolate!