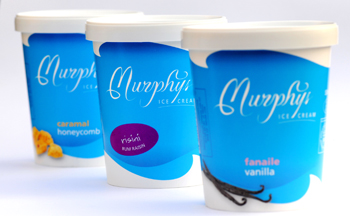 I had my first opportunities to play with my new toy – the Nikon D300, which arrived promptly from Conns Cameras in Dublin. I took the photo above for Food and Wine, who will have us as part of their "Hot 100" in next month's issue, without hardly tinkering with the settings. Not bad for a camera straight out of the box!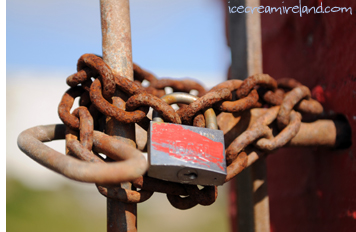 The thing I noticed first off is its ability to render colour accurately and dramatically. The reviews I had read pointed to this, and it really does seem to be excellent.
There's much more punch to the colours than I had with the D80, and it also seems to reproduce subtle variations and shades with much greater accuracy.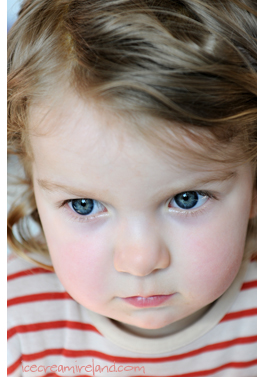 Of course, one of the first items on my agenda was running over to visit my little niece, Una, who (along with her brother Conor) has to put up with an uncle who keeps pointing a camera at her.
I think the photo on the right is a good example of what I was talking about above – there is good colour detail on her quite pale face, with lots of pinks and whites, while at the same time her dark blue of her eyes look as they do in real life – not under-exposed.
Chances are with my previous cameras, the face would have been over-exposed or the eyes too dark.
I should point out, as well, that all of these photos had only very minimal adjustments in Photoshop. I hope do be spending a lot less time tinkering on that particular program!
The final test was to see how it handles very low light. I had heard that the D300 is much better in low-light situations (although naturally not as good as the D3, which is meant to be astonishing).
Low light is a big issue here in Ireland, since so many of the days are positively murky, and I love using natural light if at all possible.
I took this photo of Gatsby, the ice cream cat, at twilight using 1000 iso, and the shot is perfectly usable. There is some noise, but not nearly as much as I would have expected.
All in all, I'm very impressed with the camera, and I can't wait to play some more. I don't think I'll have any excuses at all if my photos don't improve!
Technorati tags: Nikon, camera, D300, photography, review