2008 Irish Blog Awards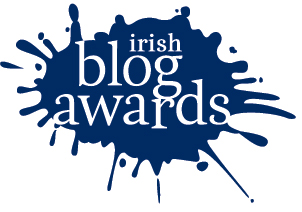 I just booked a place at the Irish Blog Awards, which is rapidly creeping up on us, and anyone who wants to go and hasn't booked had better get over to the awards site pronto, because it's almost booked out!
Ice Cream Ireland is up for two categories along with quite a long short list of excellent sites:
Best Blog Sponsored by PutPlace: Skin Flicks, Fustar, Slugger O'Toole, House is a Feeling, Gingerpixel, Grannymar, Irish Flirty Something, On The Record, Twenty Major, Ellen McDermott, Arseblog, Red Mum, Ice Cream Ireland, Maman Poulet, The Cedar Lounge Revolution, Primal Sneeze, Eat Drink Live, Bock The Robber, Irish Taxi, Bookmark, Present Tense, Fatmammycat.com, The Limerick Blogger, Beaut.ie, The Waiting Game, Irish Sally Garden, Style Treaty
Best Business Blog Sponsored by FirstPartners:  Brightspark Consulting, Bubble Brothers, Pat Phelan, Keith Bohanna, Ice Cream Ireland, BH Consulting Blog, The Blacknight Blog, O'Conall Street, McGarr Solicitors, Interactions, Worldwide Cycles, Fortify Your Oasis, Frank Fullard
Technorati Tags: Irish Blog Awards, Awards, Irish, 2008
This entry was posted on Thursday, February 21st, 2008 at 7:29 pm and is filed under Awards, Press, Publicity. You can follow any responses to this entry through the RSS 2.0 feed. You can leave a response, or trackback from your own site.