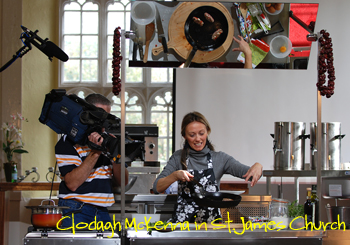 I am happy but exhausted! The Dingle Peninsula Food and Wine Festival was a bigger success than anyone of us could have ever imagined.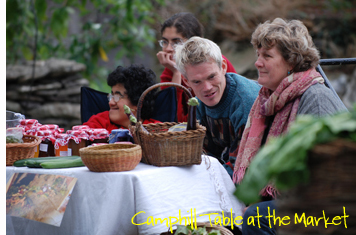 Every event was packed, especially the cookery demonstrations in the church. For the last charity cook-off on Sunday, festival-goers even filled the balcony.
The only real problem the festival had was that everyone sold more food than expected, and many in the market and on the taste trail sold out either late on Saturday or early on Sunday. Still, one could have worse problems!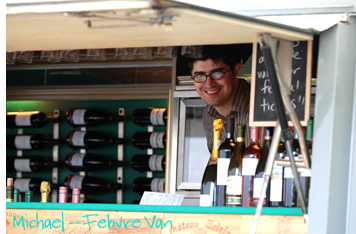 The wine tastings worked well, and there were many in Dingle with high spirits indeed! The highlight defintely was the Sheridan's Cheese and wine tasting in the Dingle Framer's Gallery. Talk about decadent!
The local support was tremendous and really ensured the success of the festival. We also raised a bundle for the festival's charity – Hope Guatemala.
I think that there is little doubt in anyone's mind that this will be an annual event. Clodagh McKenna's TV program on Dingle should go out in March.
Technorati tags: Dingle, food, festival, wine, feile, gourmet