Outside seating is here!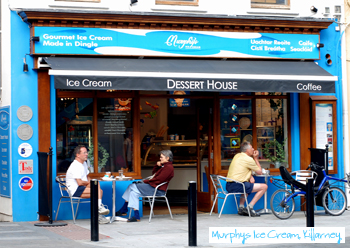 I'm delighted to announce that we finally got approval for a couple of tables outside our Killarney shop. With this fine weather we've been having, the competition between customers for them already has been intense!
Technorati tags: ice cream, Killarney, Kerry, Main Street, shopping
This entry was posted on Saturday, June 9th, 2007 at 12:31 pm and is filed under Killarney. You can follow any responses to this entry through the RSS 2.0 feed. You can leave a response, or trackback from your own site.