Chocolate Squares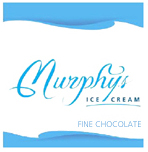 We have long wanted to improve the chocolate squares we serve with coffees in our shops, and I'm sure our customers will be delighted to know that we've reached agreement with Valrhona to serve their little chocolates in our packaging.
We have a choice in terms of which chocolate we use, so feedback please!!!
n
I would enjoy my coffee most with:
Milk Chocolate
Dark Chocolate
Bitter Chocolate
A Mild Hangover
Total Votes: 159
Started: 12 May, 2007
Back to Vote Screen
Technorati tags: chocolate, valrhona, coffee
This entry was posted on Saturday, May 12th, 2007 at 10:59 am and is filed under Chocolate. You can follow any responses to this entry through the RSS 2.0 feed. You can leave a response, or trackback from your own site.