Rally of the Lakes and Ice Cream Machines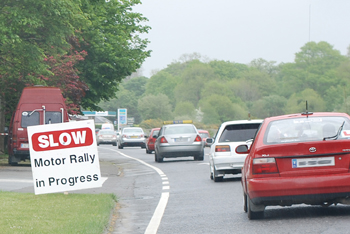 I must be lacking the male gene associated with the love of roaring car engines, for my least favourite time of year in Killarney is during the Rally of the Lakes. It's a weekend I associate with noise, traffic, fights on the streets at night, and hundreds of boy racers creeping along in thundering custom cars and drinking cans of lager in the parking lots. It's the kind of scene that scares away most of our regular customers, who try to put as much distance between themselves and the town as possible.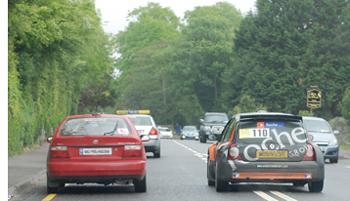 Driving to Killarney today to visit our shop there, the traffic was indeed horrendous, and to make things worse, rally cars tore up the middle of the road sending normal motorists veering out of the way to avoid them. It was not a pleasant experience…
On a positive note, after I did my business in the shop, I headed to Tesco to try to find ripe avocados (a difficult task in Kerry) and noticed that they are selling home ice cream makers for 19.99. Not a bad price at all! So if you were ever tempted to try some of the ice cream recipes on this site, it might be a cheap way to get started!
Technorati tags: Killarney, rally, lakes, Tesco, ice cream machine
This entry was posted on Sunday, May 6th, 2007 at 4:28 pm and is filed under Killarney. You can follow any responses to this entry through the RSS 2.0 feed. You can leave a response, or trackback from your own site.