The Business on RTE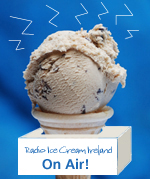 Anyone listening to RTE Radio tomorrow morning at 10:00am will hear a feature on us on The Business…
PS. You can find the archive of the show here.
Technorati tags: the business, radio, RTE
This entry was posted on Saturday, May 5th, 2007 at 3:59 pm and is filed under Awards, Press, Publicity. You can follow any responses to this entry through the RSS 2.0 feed. You can leave a response, or trackback from your own site.