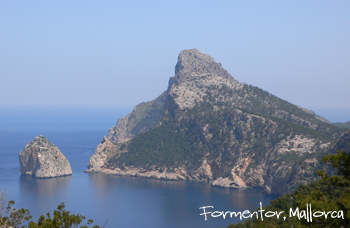 Mallorca was a pleasant place to visit, and I can certainly recommend it. Although there are plenty of the ugly high rise developments that mar the coast of Spain, there are also plenty of places that remain virtually untouched. The mountains provide much of the scenery, and there are lovely beaches for swimming. Throw in some good food and a bit of culture, and you could do far, far worse. In fact, I really wished I had more time…
Here are the highlights of my visit to Mallorca:
1. Drinking a thick chocolate and eating orange sorbet made from local oranges while watching the harbour in Palma at Grand Cafe Cappuccino. It's a chain, but they know what they are about.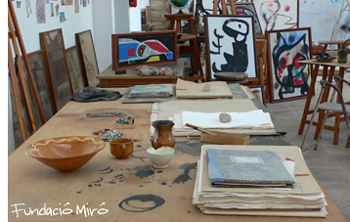 2. Getting a bit of culture at Fundacio Joan y Pilar Miro. I have always loved his paintings, and this combines a museum with his house and studios. It's quite a thrill to see where he painted some of his great works.
3. Cafe Cortado – This the preferred drink for a lift in the afternoon. It's usually a double espresso with a dash of steamed milk served in a small glass…
4. The raw beauty of peninsula Formentor. Even with all the coach tours, this place is unmissable. If the road gets too windy and you get too hot, there are a few good beaches to jump in and cool down.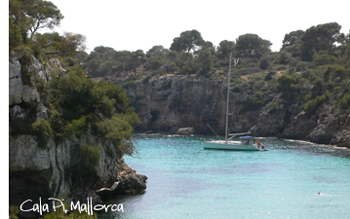 5. Swimming in the cove at Cala Pi, on the South Coast. You have to climb down a steep set of stairs to access a perfect beach with protected waters.
6. Tapas. Every one seems to agree that La Boveda has the best, and I can't disagree. They were sublime!
7. The public transport buses in Palma. For 1.10 you can get just about anywhere, and they come regularly! A great way to get home after a late dinner with a few glasses of wine (see #10)…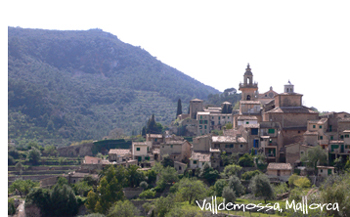 8. Exploring the mountain towns. Although many of these are quite touristy, they make a great place for a wander. The most famous is probably Valldemossa, where Chopin and George Sand spent some of their troubled time together.
9. Spanish Leather. There's much to choose from. I came back with a new pair of Campers – the company is based in the town of Inca, which has a great tradition of leather work.
10. Good Spanish red wine.