Dingle Traffic Management Plan
There is a lot of anger in Dingle at the moment over the new traffic management plan proposed by Kerry County Council, and I spent half the afternoon in a meeting about it. Basically their idea is to remove all of the street parking from the town centre, restrict car access, and build a new ring road with remote parking lots. It seems the way of the new Ireland to make it more and more difficult to get into, park, and live in town centres, which has the effect of hurting the town but boosting development on the outskirts. We're rapidly becoming a country of suburban sprawl and shopping malls, but we will try here in Dingle to keep our town intact.
Following is a humourous look at the new Dingle that I came across: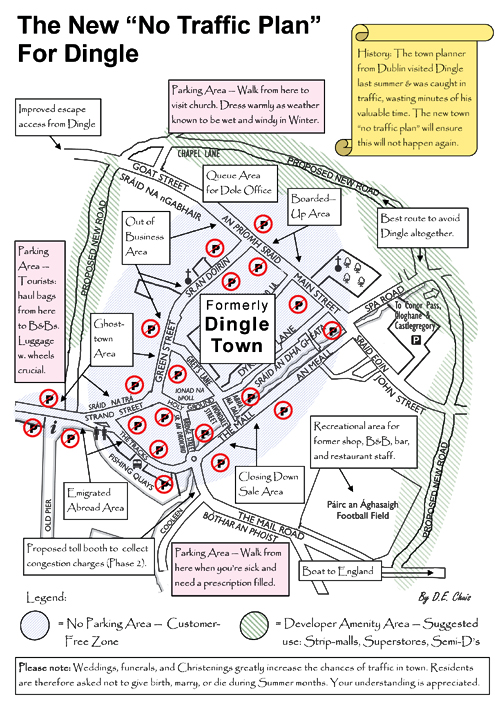 Technorati tags: Dingle, traffic, plan, Kerry, county, council
This entry was posted on Monday, April 16th, 2007 at 7:30 pm and is filed under Dingle. You can follow any responses to this entry through the RSS 2.0 feed. You can leave a response, or trackback from your own site.