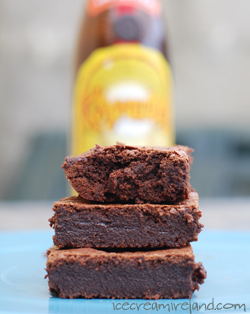 Once Upon A Tart  is hosting a brownie day, so I used that as an excuse to bring out the chocolate and get back to brownies. I wanted something with a coffee kick, so here's my moist, dark Kahlua brownie recipe:
Dark Chocolate Brownies with Kahlua
Servings :8 Preparation Time : 00:45:00 (including baking)
Categories : Pastries
Ingredients:
250 grams chocolate (70% cocoa content)
165 grams butter @ at room temperature
3/4 tablespoon natural vanilla
300 grams sugar
100 grams flour
3 each egg
100 ml Kahlua Liqueur
Instructions: 
1. Preheat the oven to 180 C.
2. Butter and flour an 10 inch square baking pan. Set it aside.
3. Melt the chocolate and butter in a double boiler. Mix until smooth.
4. Beat the sugar and eggs together.
5. Add the vanilla.
6. Slowly pour in the chocolate and butter, mixing all the time.
7. Sift the flour, then add, mixing thoroughly.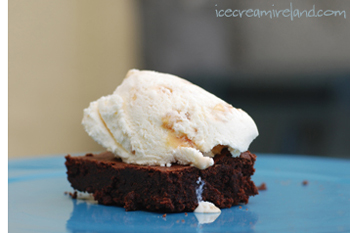 8. Stir in the Kahlua.
9. Pour the batter into the prepared pan, and bake 25 minutes (a knife should come out just about clean).
10. Allow the brownies to cool slightly. Then cut them into squares and transfer to a wire rack to cool completely.
11. Caramel ice cream is a great accompaniment for these
Note: If you're in the UK or Ireland, please read my comments on flour, or you will be very disappointed with the results!