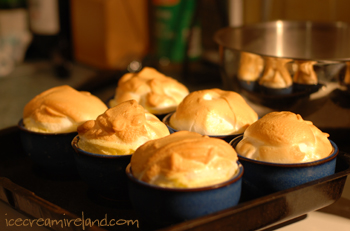 The idea for this this tasty dessert came originally from the New Basics Cookbook, but I have modified the recipe (for starters, it uses lemons, and the method and ingredients are different here). Anyway, it's a light and fluffy dessert that always goes down a storm…
Warm Lime Meringue Mousse
Ingredients: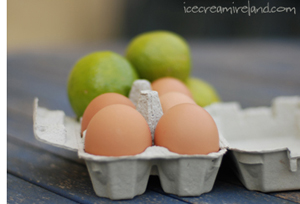 60g Butter
150ml Fresh Lime Juice
Zest of Two Limes (finely zested)
200g Sugar
5 Eggs
What to Do:
1. Put the 100g of the sugar along with the butter, lime zest, and lime juice in a saucepan and cook over low heat until all the ingredients are melted together. Allow to cool slightly.
2. Separate the eggs.
3. Beat the egg yolks into the lime/sugar/butter mixture.
4. Cook over low heat, stirring all the time, until the mixture thickens and coats the back of a spoon. (Do not let it boil, or you will have scrambled eggs with lime!). Remove from the heat.
5. Whip the egg whites until they form soft peaks. Add the rest of the sugar and beat until they are stiff and glossy.
6. Fold half the egg whites into the lime custard, stirring gently until they are combined.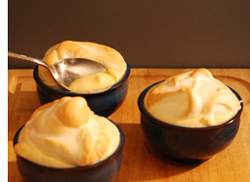 7. Pour into 6 ramekins.
8. Carefully spoon the rest of the egg whites to the half-full ramekins, so that the egg white is on top of the custard as a top layer.
9. Bake in a pre-heated oven at 180C for 15-20 minutes, until they are golden in colour.
10. Serve immediately!
This has gone to Helene at Tartelette as part of her HHDD mousse party…
Technorati tags: lime, meringue, mousse, custard, pudding, recipe