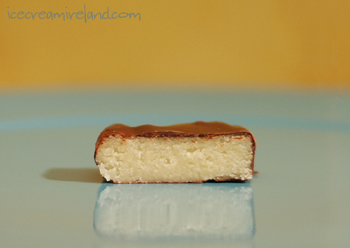 Few Irish people seem to like marzipan, but I certainly do. Perhaps people don't like it because most marzipan here is terrible, and finding the good stuff is very difficult indeed. It helps that I have a sister-in-law who is from Lubeck, and brings back Niederegger every time she returns from a visit home.
So I was thrilled when a friend recently showed me a recipe for making it, which I had never done before or even considered. My first attempt wasn't nice at all – dried out and tasteless, and that got my juices flowing – things not turning out become an irresistible challenge!
So I tested several recipes. The best one I found in terms of method was here. Cooking the ground almonds as directed brings out the flavour, and the egg white keeps it soft. (There are recipes using raw eggs, but I kept away from them, in case I ever wanted to use the marzipan in the shops).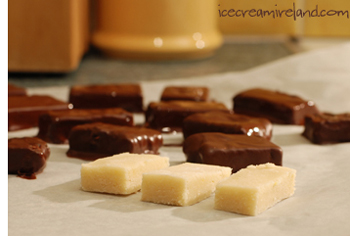 If you want to try it, a few suggestions:
1. Use half the quantities unless you want a huge pile of the stuff.
2. I ignore cream of tartar whenever I come across it.
3. I found I had to add another half cup of ground almonds because the initial marzipan turned out quite soggy.
4. Make sure your ground almonds are super-fine (I gave mine a whirl in the food processor).
In the end, I had soft, tasty marzipan, which I enrobed in 70% chocolate. Yum!
I do think it could use a bit of extra flavouring, and I'll play around some more. Perhaps I'll post a recipe when I'm completely happy with it…