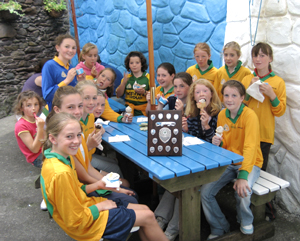 It was all about cups in Dingle yesterday. First we were visited in the shop by the West Kerry Under-12 girls, who won their final, most convincingly by all accounts. Congratulations to them!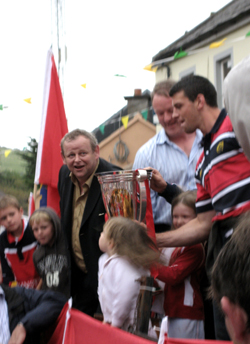 Then we had the Heineken Cup paraded through the streets with Mick Galway and two of the Munster lads in attendance.
There were great crowds to witness it, and it was wonderful to see the excitement in the kids, especially those involved in Dingle rugby.
One can only hope that some of them who held the cup and had their photographs taken with the players will be stars in the future…
It was a lesson in grass-roots marketing. There will be many people, especially the younger ones, who will remember this as a special occasion, and it certainly will give rugby a boost in the area.
Technorati tags: Dingle, Kerry, Munster, football, rugby, Heineken Cup